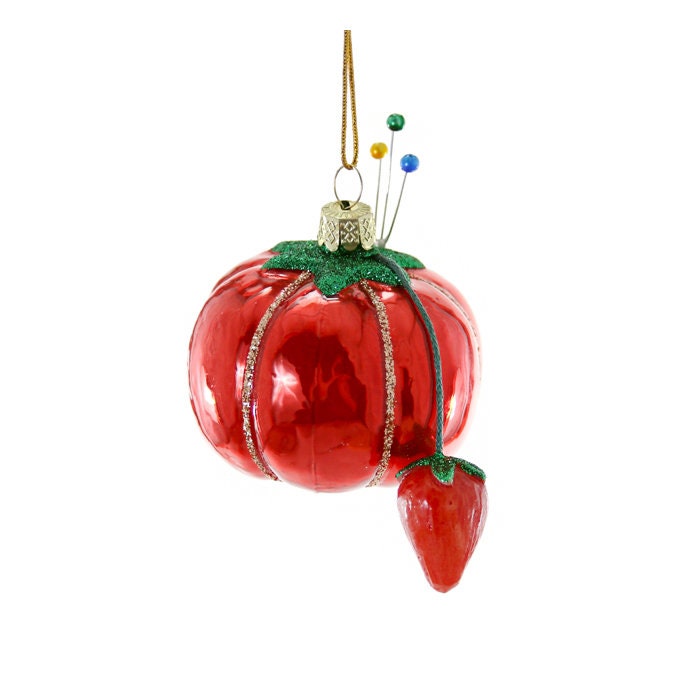 Fritz & Fräulein
Vintage Pin Cushion Ornament
This glass ornament is the perfect replica of the vintage pin cushions in any grandmother or mother's sewing kit. Hang this on your tree to harken back memories of years past or gift to the sewer in your life. It is one of my personal favs and is bound to sell out quickly. Scoop up yours now as it won't be around later.
Measurements: 3.5"W X 2.5" T X 3.5" D
Materials: Glass, Glitter & String
These are part of our curated ornaments collection. Created by one of our favorite, fellow American designers and are a perfect addition to your Christmas tree or Hanukkah bush (string is also removable, if one so chooses).
---
More from this collection