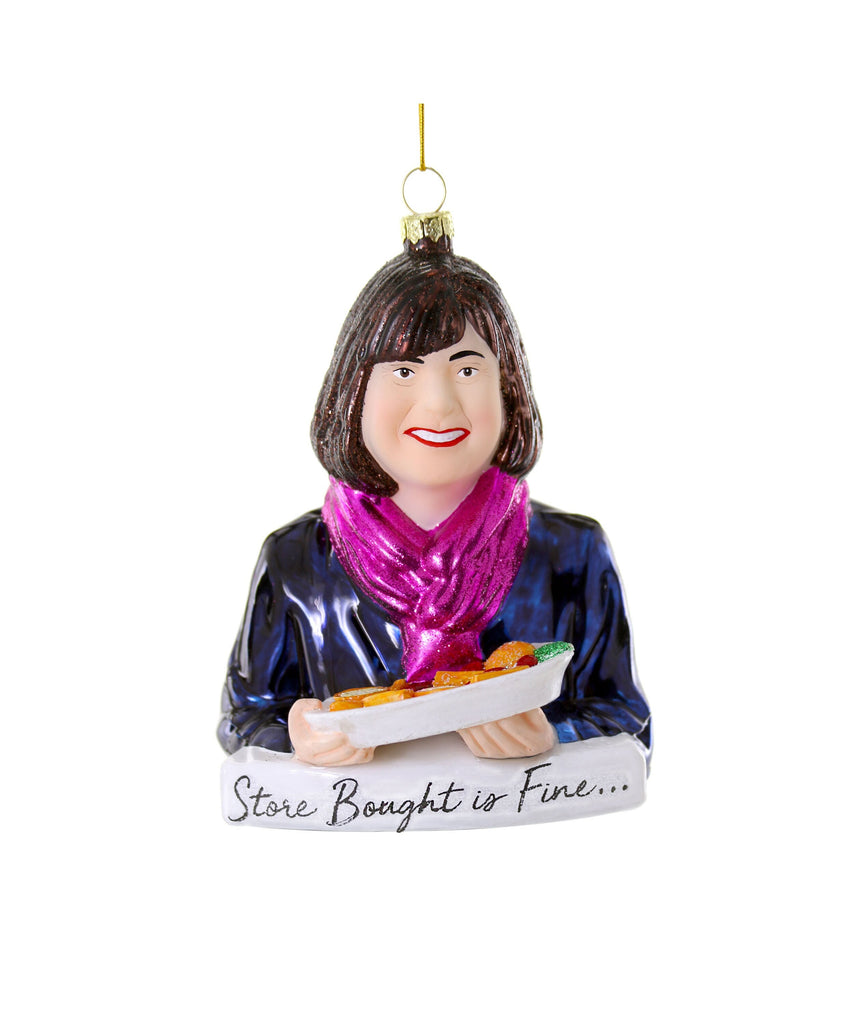 Fritz & Fräulein
Store Bought is Fine Ina Garten Ornament
Did I mention store bought is fine? The signature tag line of Ina Garten as she inspires us to add some butter, butter and more butter. Didn't churn it yourself? Store bought is fine. This ornament is the perfect gift or stocking stuffer for any fan of the Barefoot Contessa.

*Please note: These are hand painted and due to this handmade nature, each will have slight differences.
These are created by one of our favorite, fellow American designers and are a perfect addition to your Christmas tree or Hanukkah bush (string is also removable, if one so chooses).
Measurements: 5" T x 3.75" W X 3" D
Materials: Glass, Glitter, Aluminum
---
More from this collection