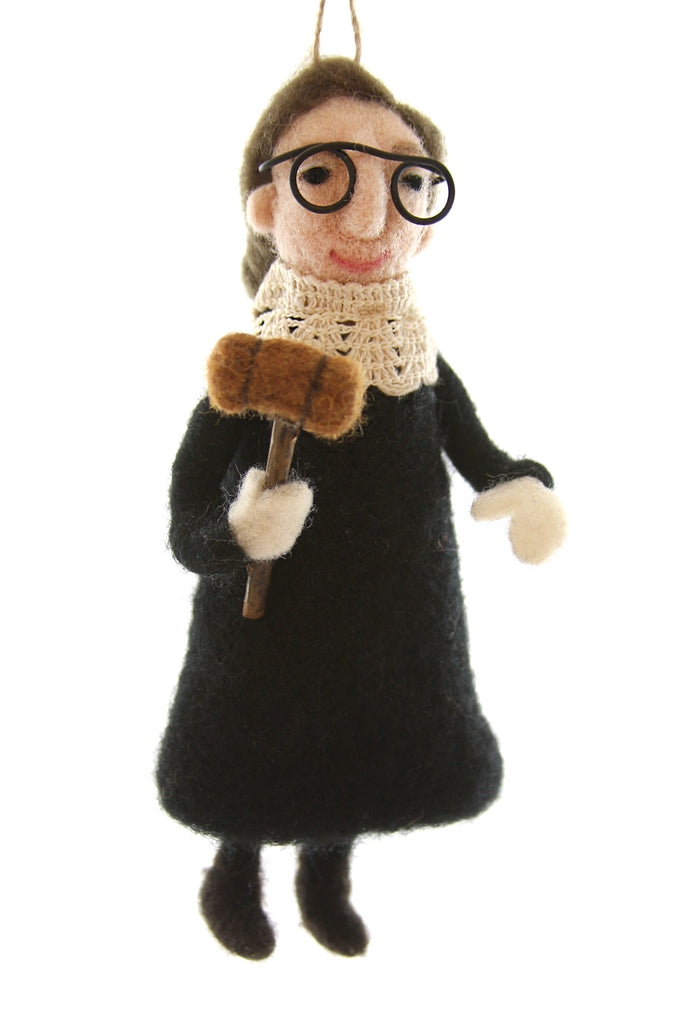 Fritz & Fräulein
Ruth Bader Ginsburg Felt Ornament
In honor of Justice Ruth Bader Ginsburg, we are doing a limited release of these super cute felted holiday ornaments by a fellow American designer, who is one of our favs. The perfect addition to your Christmas tree or Hanukkah bush to help honor RBG's legacy (string is also removable, if one so chooses). 
Measurements: 6" T x 2.5" W x 2.25" D
Materials: Felt, Wire
*10% of sales of this ornament will be donated to one of Justice Ginsburg's favorite charities, The Malala Fund. The Malala Fund breaks down the barriers preventing more than 130 million girls around the world from going to school. Malala is fighting to give back to girls what poverty, war and discrimination tried to take away. This donation will help give all girls the opportunity to learn and lead.
---
More from this collection