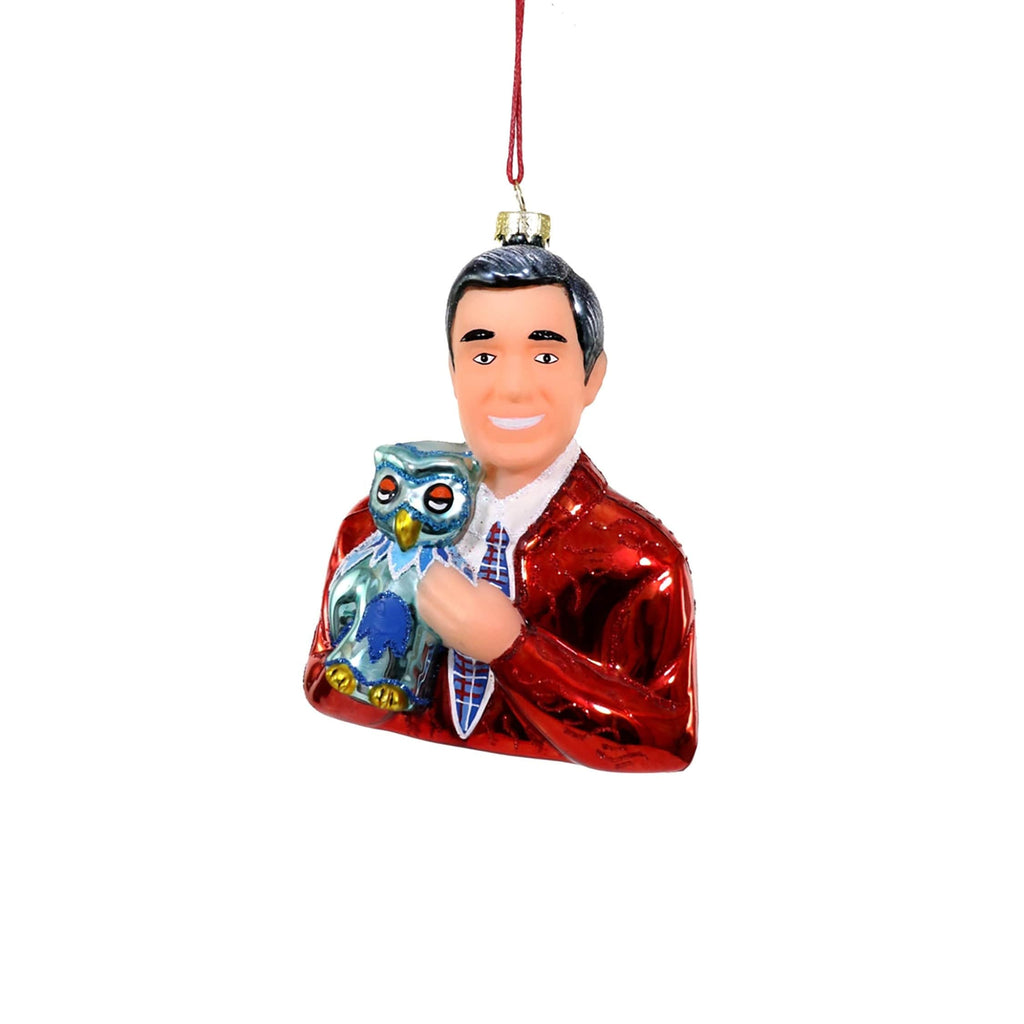 Fritz & Fräulein
Mister Rogers Glass Ornament
"Could you be mine, would you be mine, won't you be my neighbor? Hi neighbor." If you grew up watching Mister Rogers Neighborhood on public television, and recognize that familiar song while he changed his shoes and cardigan, you'll love this ornament of Mister Rogers holding X the Owl, who lived in the oak tree found at the center of the Neighborhood of Make-Believe. This will make you nostalgic for your childhood and the many great lessons of Fred Rogers.
Measurements: 4.75" T x 3.75" W x 2" D (approx)
Materials: Glass, Aluminum
These are created by one of our favorite, fellow American designers and are a perfect addition to your Christmas tree or Hanukkah bush (string is also removable, if one so chooses).
---
More from this collection