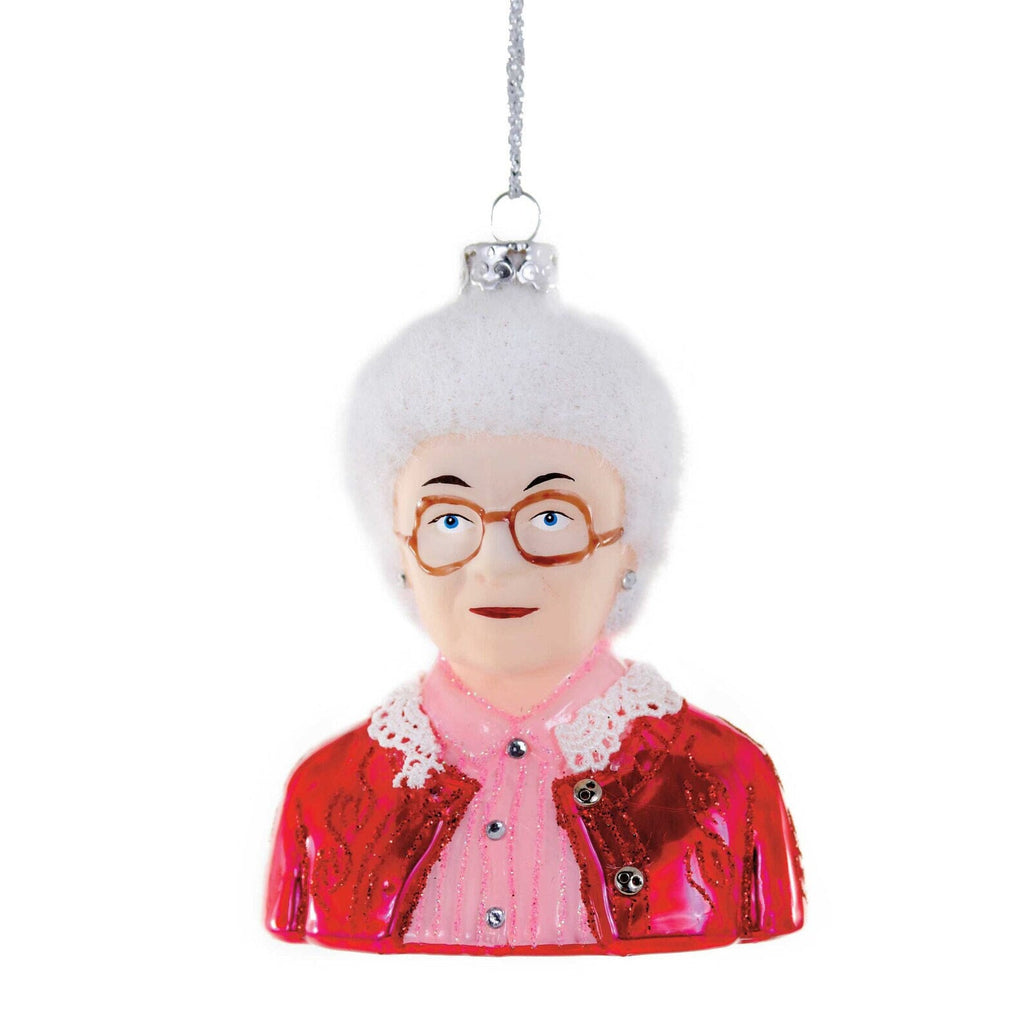 Fritz & Fräulein
Golden Girls Sophia Ornament
We've curated a selection of holiday ornaments as a homage to growing up in the 80s and 90s, and could not leave out our favorite character from "The Golden Girls", Sophia Petrillo.
The feisty Sicilian matriarch of "The Golden Girls", mother of Dorothy & Shady Pines survivor, Sophia is beloved for her sass and salty quips on the long-running television series, as well as the subsequent "The Golden Palace" and "Empty Nest". This blown glass ornament of Sophia Petrillo with her red cardigan, lace collar, glasses and perfectly coiffed hair is a must-have gift for anyone who is fan of "The Golden Girls".
These are created by one of our favorite, fellow American designers and are a perfect addition to your Christmas tree or Hanukkah bush (string is also removable, if one so chooses).
Measurements: 4.5" T x 3.25" W x 2" D
Materials: Glass, Rhinestones, Aluminum
---
More from this collection