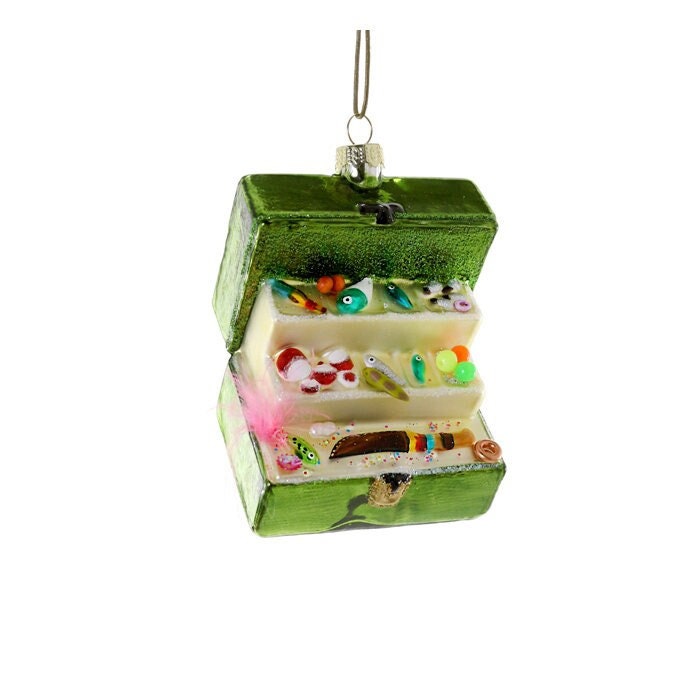 Fritz & Fräulein
Fishing Tackle Box Ornament
Need the perfect stocking stuffer for the fisherman or woman in your life? This blown glass tackle box ornament fits the bill!
Measurements: 3.75" W X 3.5" T X 2.75" D
Materials: Glass, Glitter, Faux Feathers & String
These are part of our curated ornaments collection. Created by one of our favorite, fellow American designers and are a perfect addition to your year-round decor, Christmas tree or Hanukkah bush (string is also removable, if one so chooses).
*Please note: Due to the handmade nature & availability of the various "lures" and decoration in the tackle box ornament, the interior components may differ slightly from the photo.
---
More from this collection