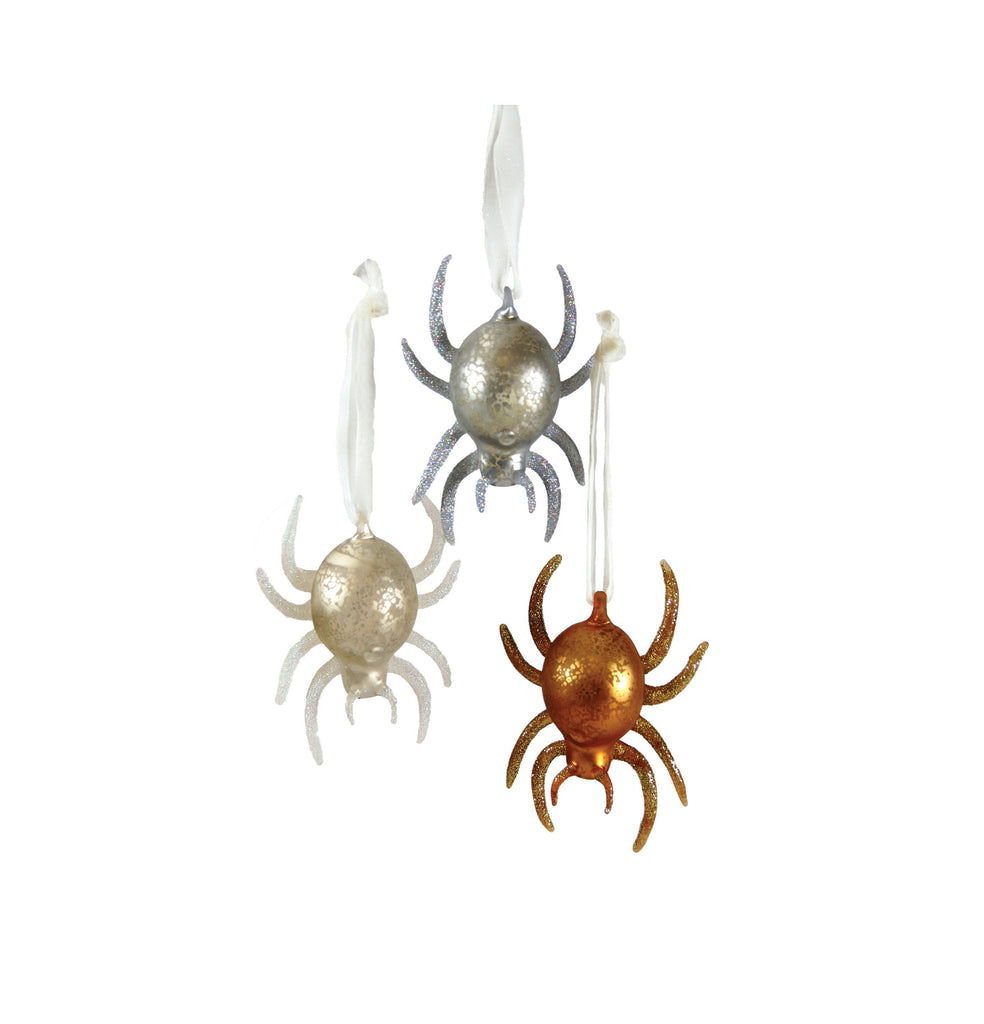 Fritz & Fräulein
Mercury Glass Spider Halloween Ornaments Set (3 pcs)
These three gorgeous, glimmering mercury glass spider ornaments are a stunning addition to your Halloween decor or tree. This set of three spiders includes one of each color in silver, white & orange.
Measurements of each spider: 3.75" L
Materials: Glass & String
These are part of our curated ornaments collection. Created by one of our favorite, fellow American designers and are a perfect addition to your year-round decor, Christmas tree or Hanukkah bush (string is also removable, if one so chooses).
---
More from this collection