Who would have predicted what once was only hot on the bingo circuit would become such a long-staying trend?  Knitting, crocheting, quilting, doily'ing (errr..?). Until recently, these words probably brought to mind those not-no-chic, cringe-worthy gifts from your childhood (three armed sweater anyone?).  Today, Gramma's crafts have turned into one of the biggest trends to hit the design world.  With the revival of the handmade movement over the past several years + the comfort these sorts of materials have brought through these not-so-fun times, Granny Chic has infiltrated all aspects of product design.  You can find it in interiors, with these cute, knitted ottoman poufs from CB2:
CB2 Knitted Poufs in Graphite, Camo, Pool, & Blood Orange (online only), $79.95-$89.95. Available in store or online.
Or you can go modern handmade and snatch up these upcycled doily-laden pillows and crochet Kindle cases from Betsy Bell: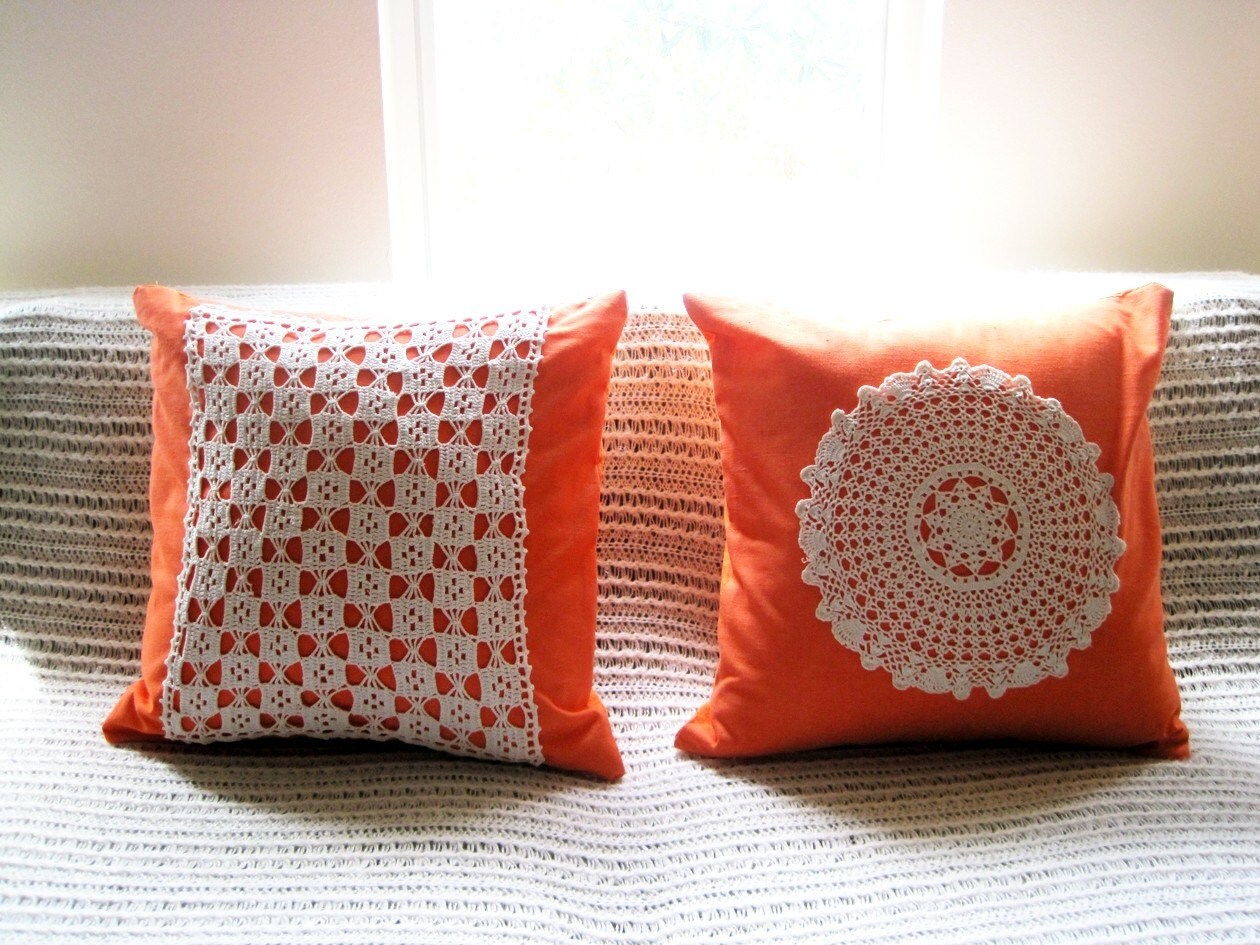 Granny Chic Throw Pillows (available in a variety of colors and sizes/also does custom orders), $32-$38/each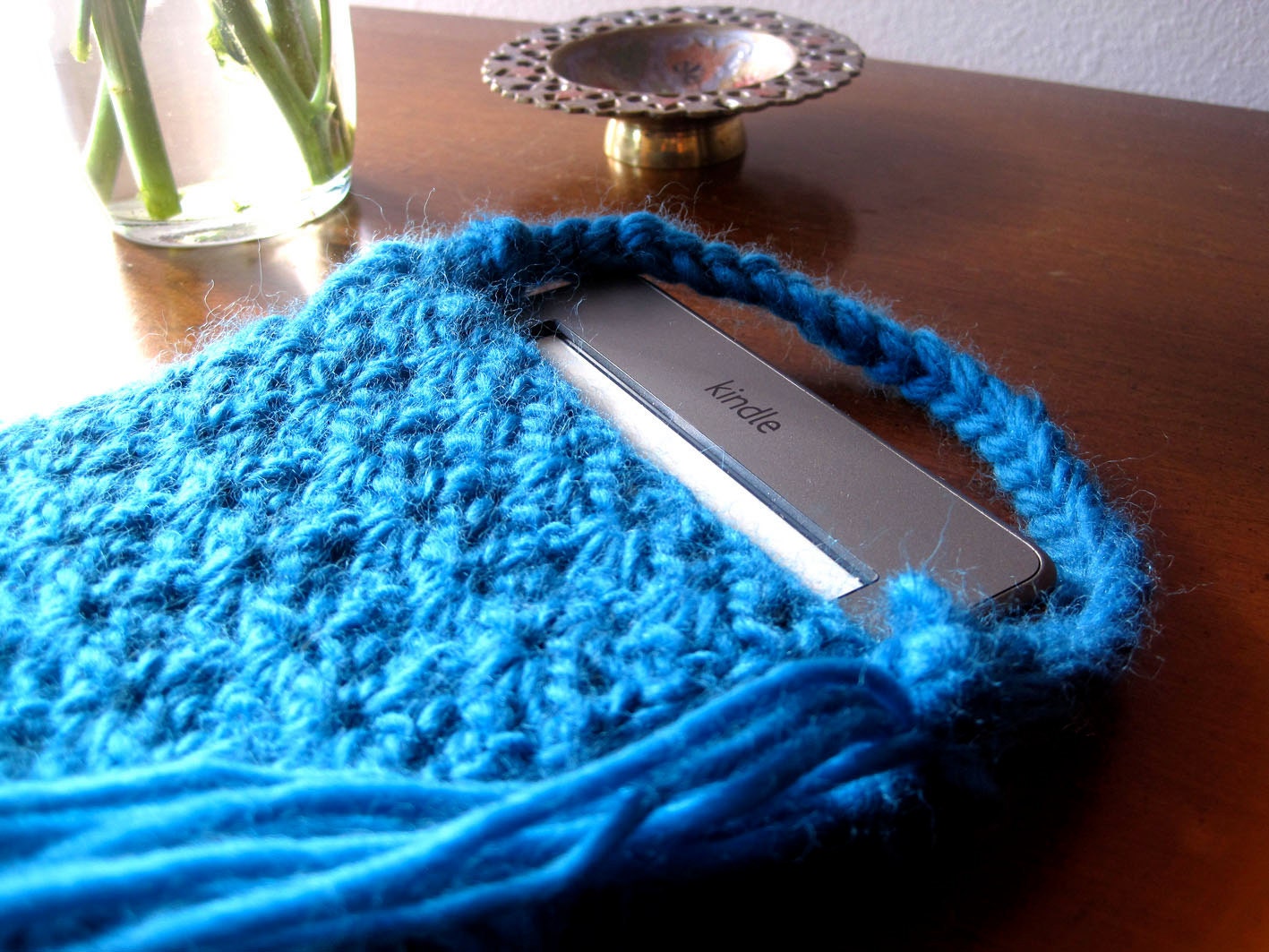 Eco-friendly Kindle Snug with Tassles (available in 12 colors/also does custom orders), $26
If you need to get organized, go for some vintage crocheted hangers from our own Fritz & Fräulein shop: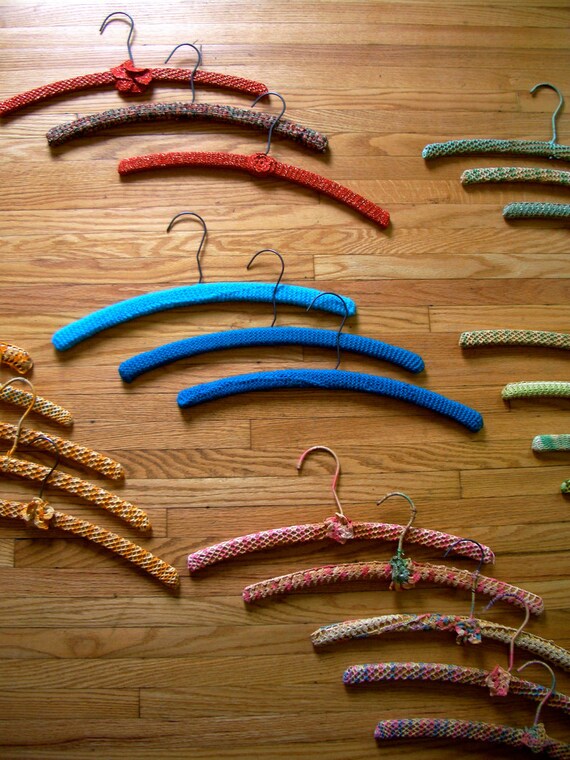 Vintage Crocheted Wooden Hangers (wide variety of colors) $9-$18/set
Or add a cute, retro touch with these LOVE yarn stitched coasters: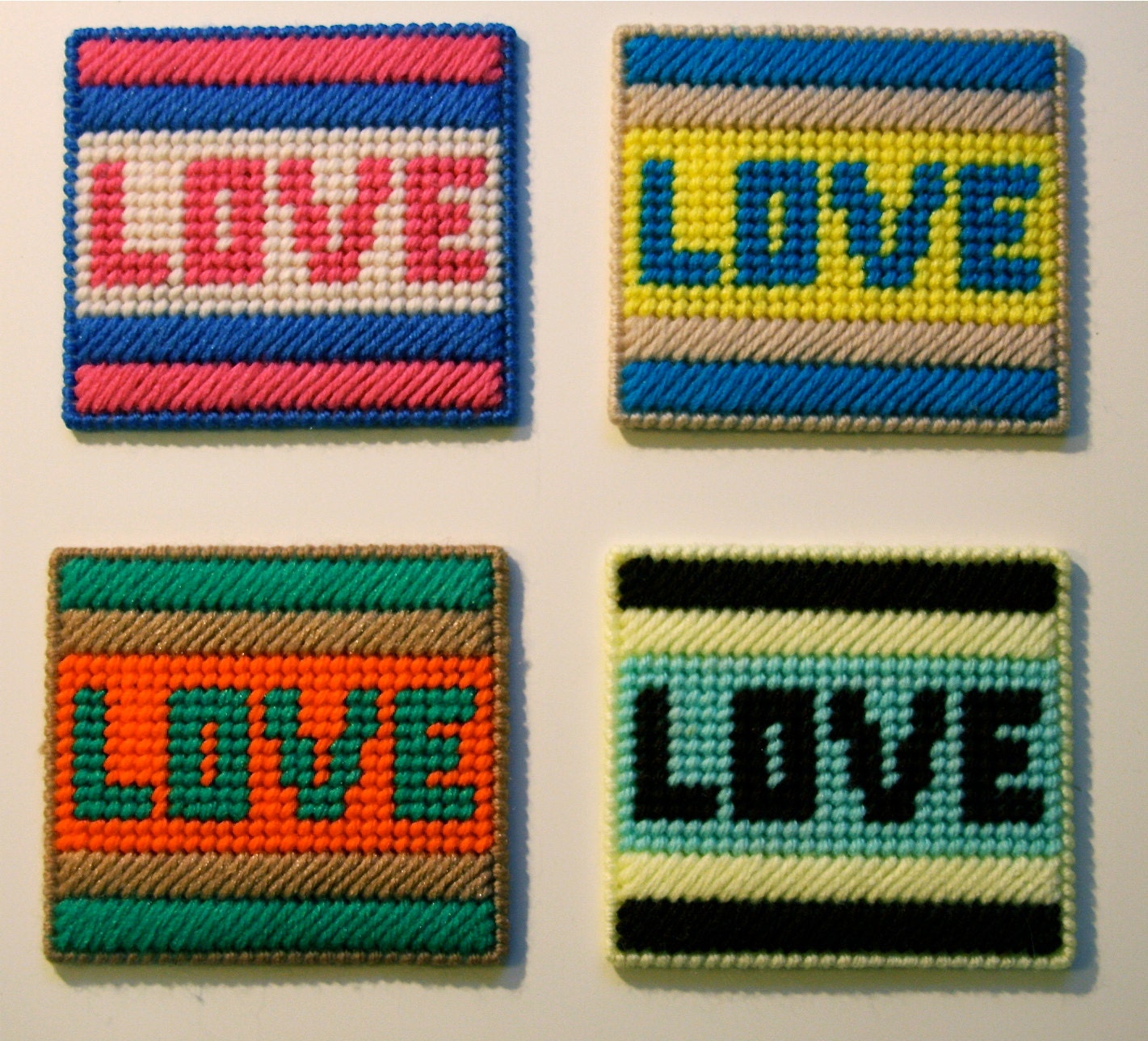 LOVE Coaster Set, $14
If you're looking for a unique (and super cute) handmade gift, check out Skunkboy Creatures. She hand stitches every plush item, including the most adorable ornaments, larger plush animals and amazing custom cake toppers.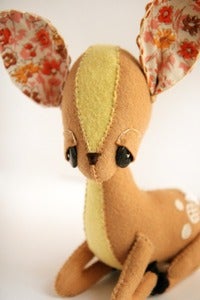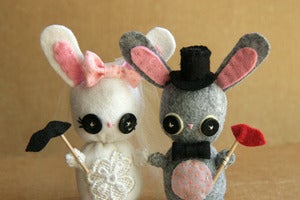 Penguin Ornament, $40; Blue Bird, $75; Laying Fawn, $200; Bunny Cake Toppers, $100.
Maybe fashion's more your game? Be super chic with the Dublin knitted handbag from Gerard Darel, the designer French women and celebs alike (Angelina Jolie, Halle Berry) flock to for his classic styles.
Gerard Darel 24 Heure Dublin, 350 €. Available in store (France only) or via gerarddarel.com.
If you're not ready to hop the pond and drop that kind of coin, you can always pick up a lace shirt or Granny-inspired sweater, at retailers like Zara or American Apparel.
Silk Lace T-Shirt, Zara, $25.90
Sweater, Zara. *photo courtesy of atlantic-pacific.blogspot.com
So whether it's home goods, accessories or fashion, pick your poison and insert some Granny Chic into your life. Gram would indeed be proud.